MISA Scholarship
MISA

2013 Student Scholarship
Management Information Systems Association (MISA), an organization of State of Michigan IT professionals, is pleased to offer a $1000 scholarship to be awarded to a qualifying State of Michigan Student Assistant employee.

All currently employed Student Assistants are eligible and we encourage all to apply. The funds from this scholarship can be applied to any area of study offered by an accredited college, university or trade school.

MISA has a long-standing mission to encourage and facilitate continued education within the field of information technology. We are taking that mission to the next level by helping our students achieve their goals and become successful in life.

Applications can be submitted beginning March 21st, 2013 and must be postmarked by May 24th, 2013, and the winner will be announced May 31st, 2013. The award will be presented Wednesday June 19th, 2013 at Tony M's, 3420 S. Creyts Rd., Lansing, MI 48917.
Applications may also be submitted to any current MISA officer.
Individual Documents:
http://www.misasom.org/docs/MISAScholarship2013Flyer.pub

http://www.misasom.org/docs/MISA_Student_Scholarship_Application_Essay.pdf

http://www.misasom.org/docs/MISA Student Scholarship Application (6).pdf
http://www.misasom.org/docs/MSS02-Student Enrollment Verification (2).pdf
http://www.misasom.org/docs/MSS03-Community Service Confirmation (3).pdf
http://www.misasom.org/docs/MSS04-Supervisor Endorsement (3).pdf
If you have difficulty downloading the application package or have comments/questions please contact Jon VanLoon vanloonj@michigan.gov , the Scholarship Committee Chairperson.
2011 Scholarship Winner
April Kowatch, 2011 MISA Scholarship Winner!
2010 Scholarship Winner
Nathan R. Klein, 2010 MISA Scholarship Winner!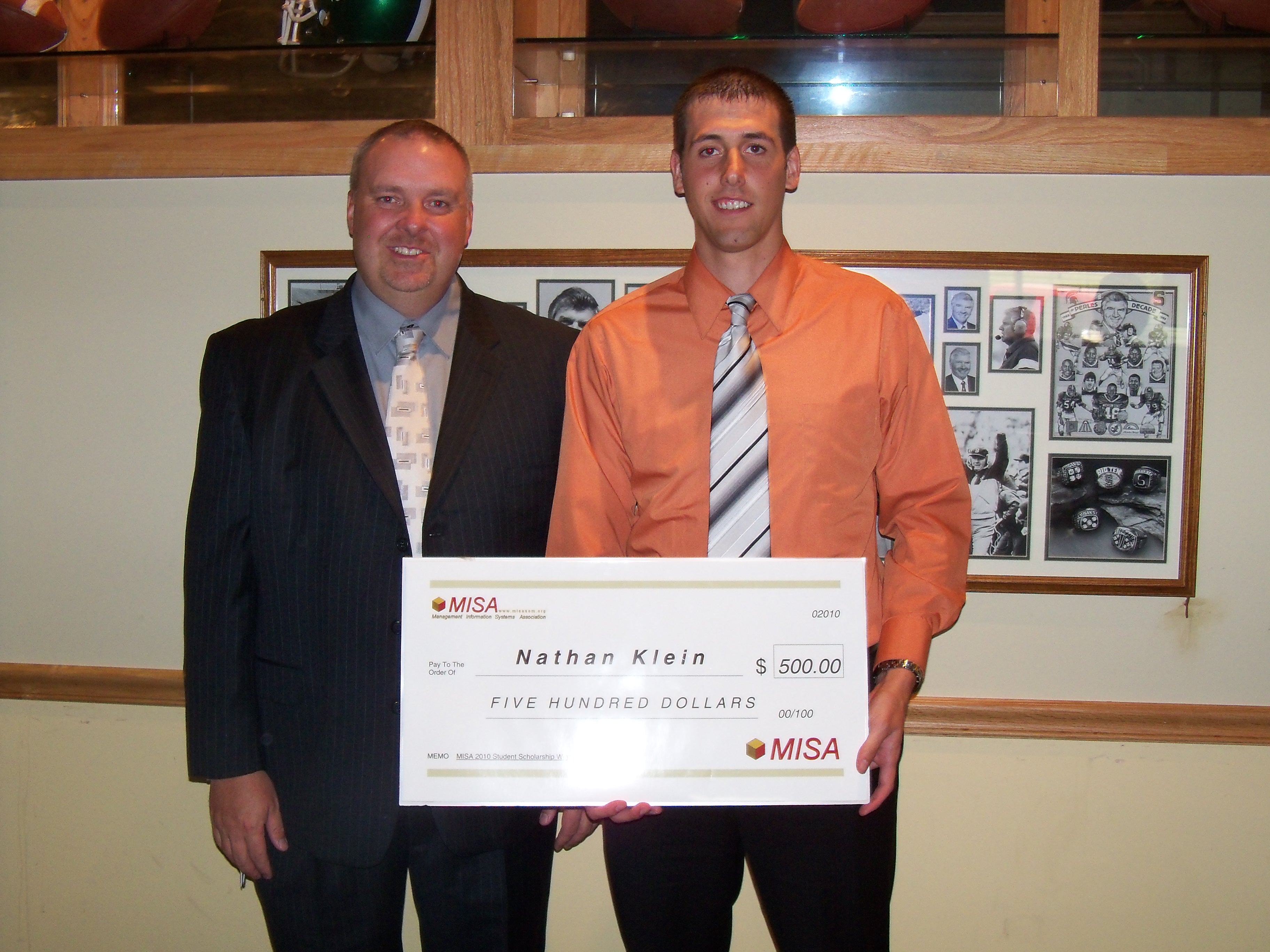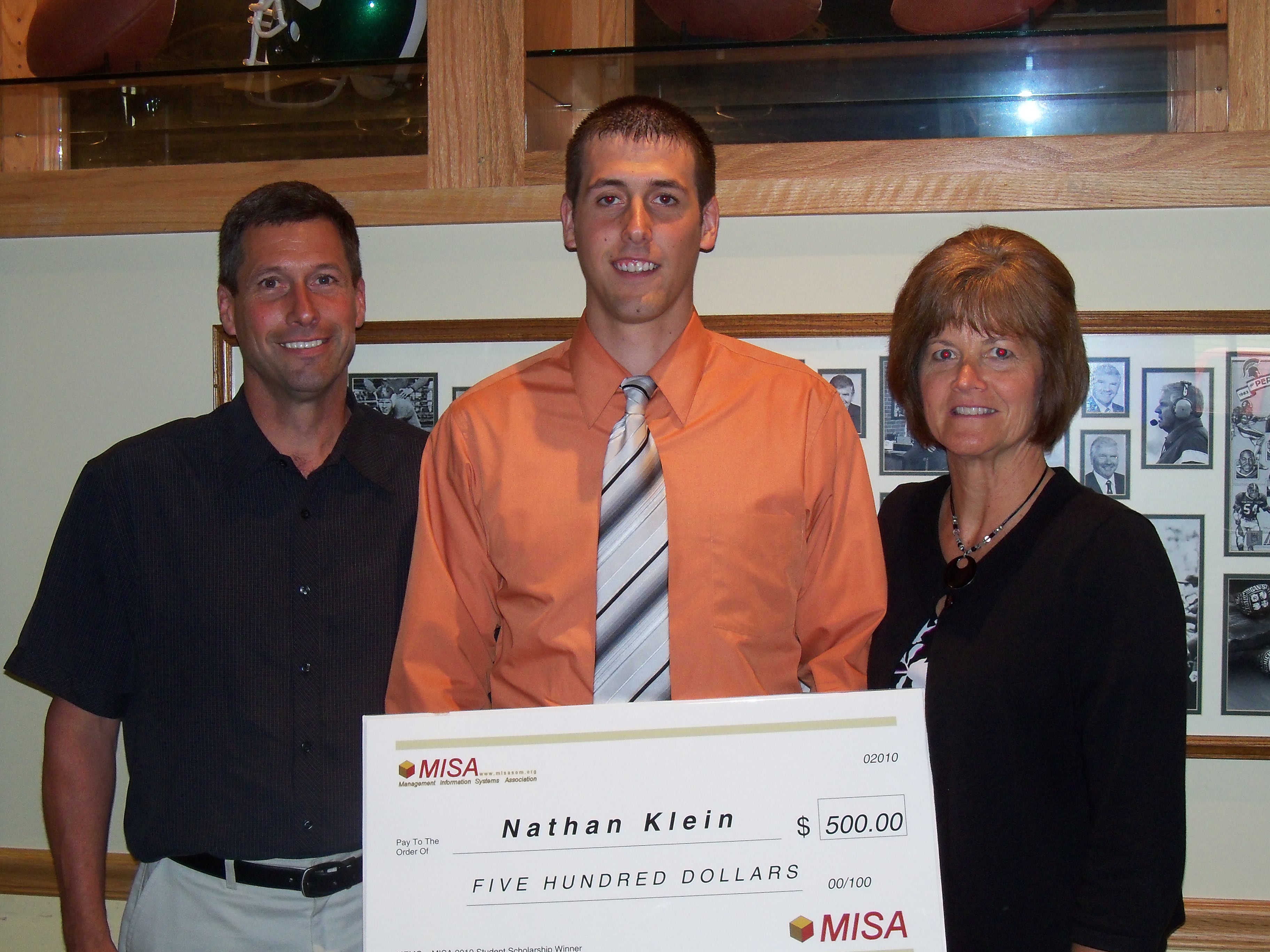 On June 16th, Nathan was presented the 2010 MISA Student Scholarship Award