Fall Conference
The MISA Annual Conference is a collaborative endeavor with a focus on both current and emerging Information Technology issues.

Every year, MISA gathers DTMB Executives, along with experts from a variety of IT fields, in one place to share information with State of Michigan employees.

The MISA Annual Conference has an established reputation for providing a valuable training and educational experience for everyone who attends.

MISA, with the support of DTMB Executive Directors, and our vendor partners, looks forward to welcoming regular and new attendees alike.

If you have a genuine interest in IT then this conference is for YOU.

Whether you are a participating vendor or an interested attendee, the MISA conference is the perfect opportunity to network with peers, get your products or services noticed, and expand your understanding of IT.
2022 MISA Fall Conference

-

Back To Reality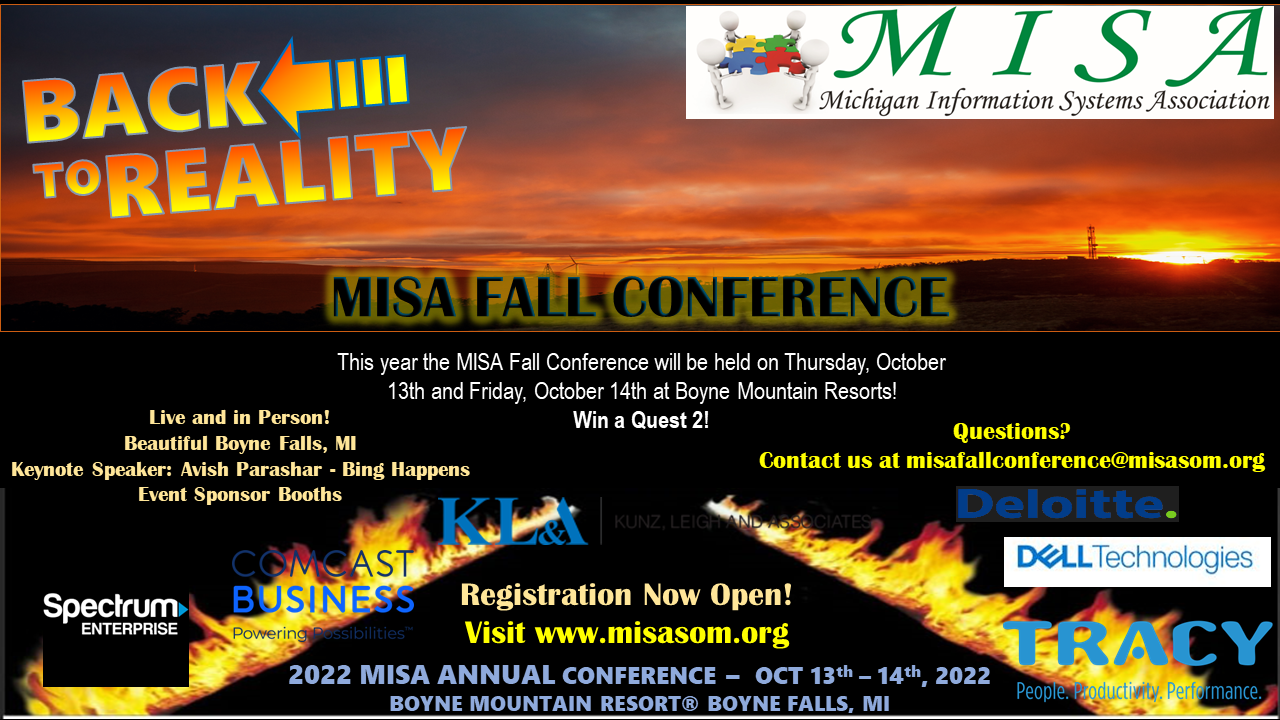 Full Conference Prices
Lodging Wed/Thurs + Breakfast and Lunch Thurs/Fri
Members - $350
Non Members - $400
Agenda

Join The Board!
We are looking for MISA members that are interested in joining the MISA Board. Scan the QR code below to go to the form to get yourself on the ballot. Voting takes place at the Fall Conference Thursday 10/13 during lunch.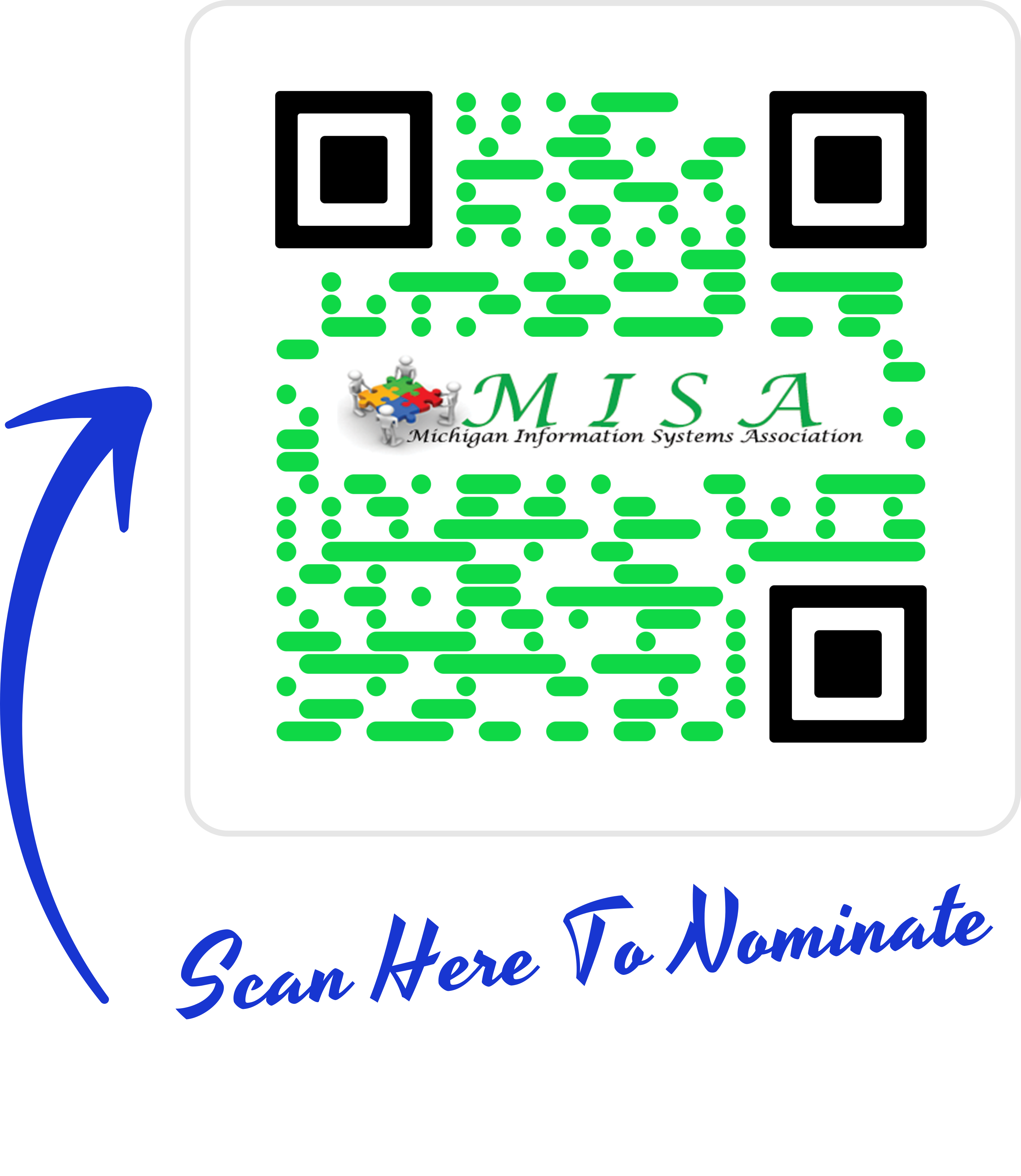 Vendor Registration

HERE
Attendee registration

HERE
Check back often for updates!